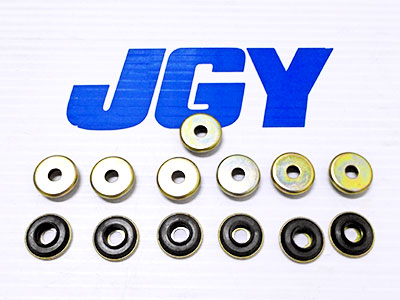 New SR20 valve cover grommets and washers, complete pack of 13, fits all S13 SR20DET's and SR20DE's - $13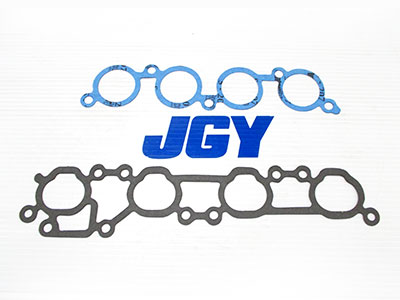 New replacement S14 and S15 SR20DET and DE intake manifold gaskets, both the intake to head and the one between the intake - $15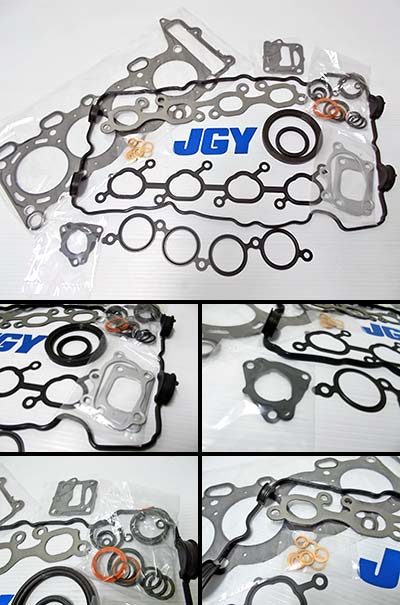 JGY SR20DET S13 Upper Gasket Kit, OEM Quality
Includes many gaskets such as: head, both intakes, turbo inlet and outlets, valve cover, sparkplug holes, brass washers for oil and water lines, TB, IACV, turbo manifold gaskets - $169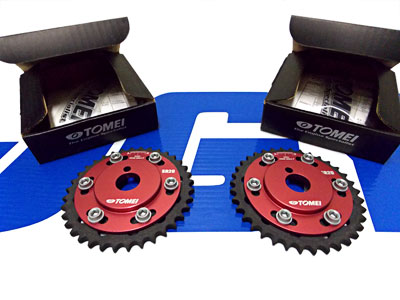 Tomei SR20 Adjustable Cam Gear for the SR motors
Fits SR20, SR18, SR20DET, SR20VE, SR16VE
Infinite adjustments, allows user to dial in the missing power - $118 each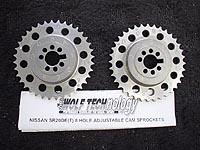 JWT SR20 Cam Gears RWD - Exhaust/Intake - $159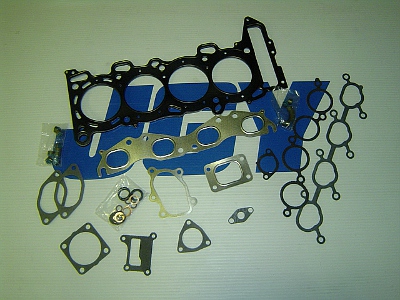 Cometic upper gasket kit for S13 SR20det includes all gaskets but the valve cover gasket. $189.00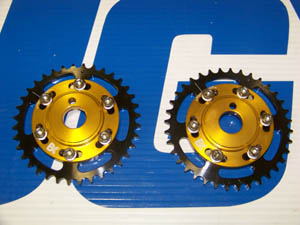 Brian Crower adjustable cam gears. $210.00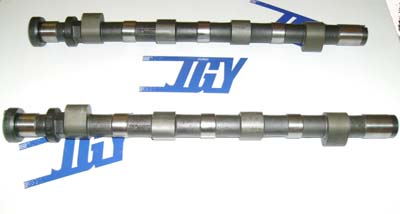 Tomei 280 duration 12.5 mm lift solid lifter cam. $237.50 each. Call for special price.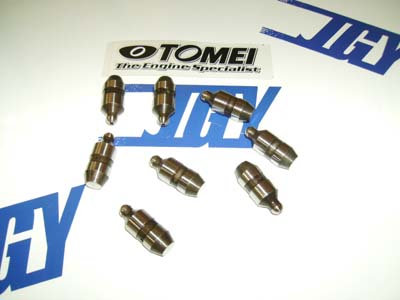 Tomei solid lifters. $237.50 Call for special price.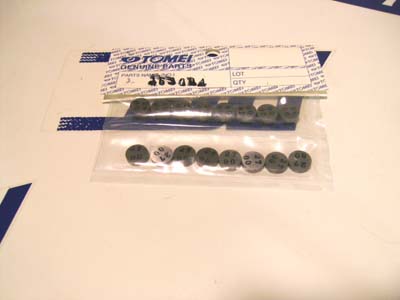 Tomei test shim and guide set - Retail is $98 - Call for special price.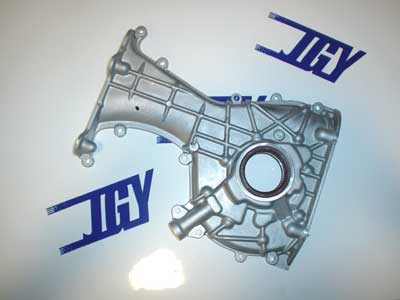 S13 RWD Front Cover - $49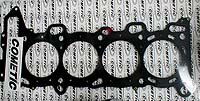 Cometic 1.1mm metal head gasket for SR20 - $99.
This is an excellent head gasket. We use them on 90% of our build ups. We can order them for you in any size and thickness you want. We also stock the rare 86.5mm gasket that is an excellent item for those of you that are changing your head gasket but are NOT boring the motor. Please make sure to order the correct gasket when phoning in.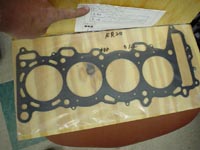 Greddy 1.2mm head gasket for SR20 Motors - $199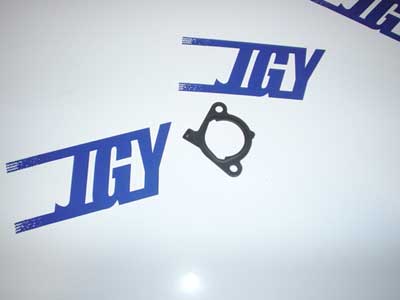 DE and DET Timing Chain Tensioner Gasket - $5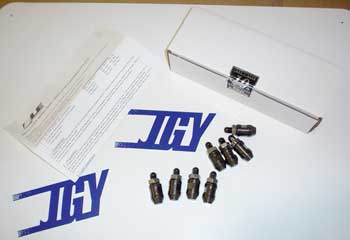 BLE Solid Lifter Conversion Kits; These lifters are made from the finest 4130 chromoly steel and are fully adjustable. Solid lifter offer better valve performance in all driving conditions. They are heat treated for maximum durability. The solid lifter conversion replaces the factory hydraulic lifters and comes with all necessary hardware for a straightforward installation. SR20 - $287.43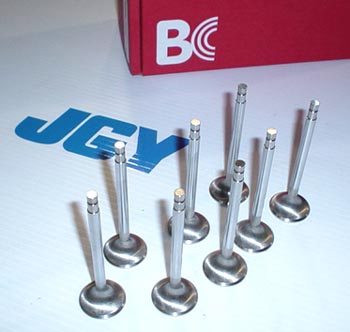 Brian Crower intake valves
Intake DET - Stock size - $139
Intake DET - 1/2mm larger than stock - $139
Intake DET - 1mm larger than stock - $139

Brian Crower exhaust valves
Exhaust DET - Stock size - $35 (sold individually)
Exhaust DET - 1/2mm larger than stock - $139
Exhaust DET - 1mm larger than stock - $139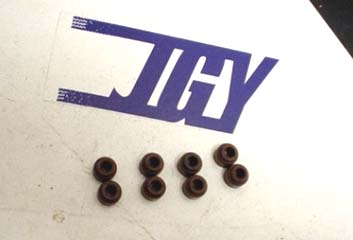 The hard to find DET exhaust valve guide seals, in stock and ready to ship...yes they are for the 7mm sodium filled valves - $32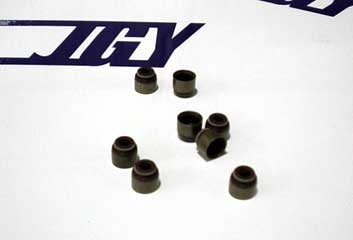 DET intake seals - $32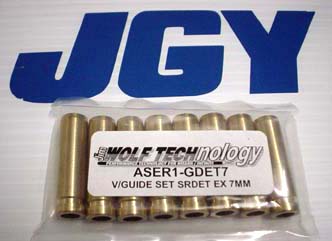 7mm valve guides for DET's - $62

PRICE DROP!!! Brian Crower valve springs, for all SR's, set at 90ft/lbs, have more spacing than other valves so enables you to run larger cams - Was $105, New price of $63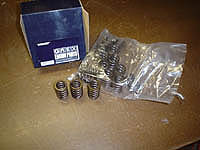 Greddy SR20 Valve Springs - $163.80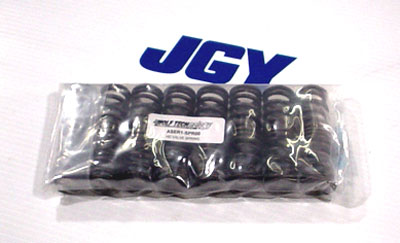 JWT spring set for the C Series Cams $397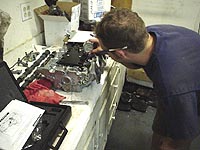 JGYCustoms Valve Clearance Measuring Service. SR20 Valve trains are hydraulic but they still require the use of shims to keep the rocker arm level on both sides. After a valve job is performed or a new valve is installed these shims must be precisely measured and replaced as needed. Failure to do so results in rapid cam and rocker arm wear and possible damage to motor. - $160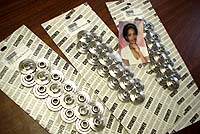 NEW LOWER PRICE
Crower Titanium Retainers - Replace the stockers with these lightweight units from Crower - $135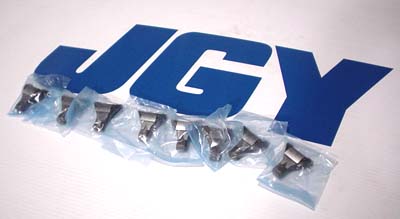 New OE SR Rocker Arms - $34.99 each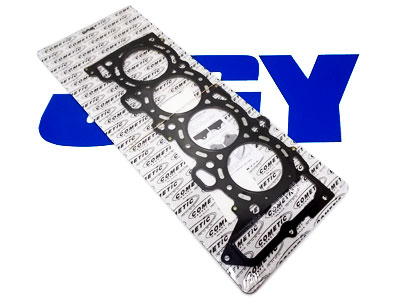 Need a custom sized head gasket for your car/motor? We can get any size with any thickness for you from Cometic. 88mm bore and 1.5mm thick? No problem. 92mm bore and .9mm thick? Yes. So, please call to order.
Below are two examples:
MLS 92mm .045in thick gasket
Copper 90mm 1.2mm thick gasket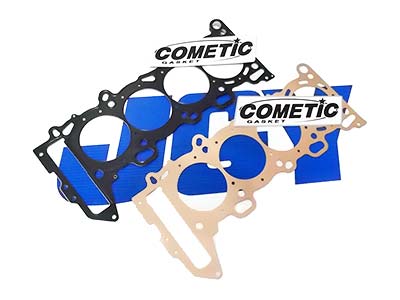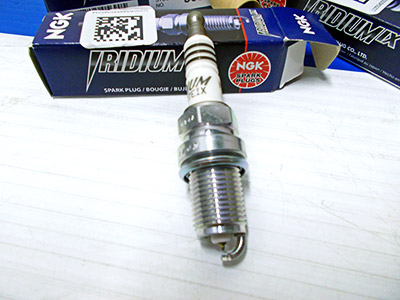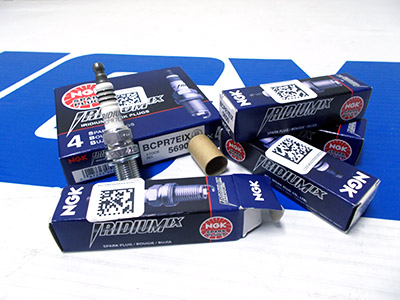 NGK Iridium Spark plugs, cold range "7"
Ideal for those pushing higher horsepower than stock. As you know, Iridiums last longer and provide a more controlled, better spark. Most Nissan motors used "5" range for N/A and "6" range for turbo. Those turboing an N/A, these are ideal for your higher compression ratio with turbo. Those with a factory turbo'd Nissan motor, these are ideal for higher boosted applications - $7.99 each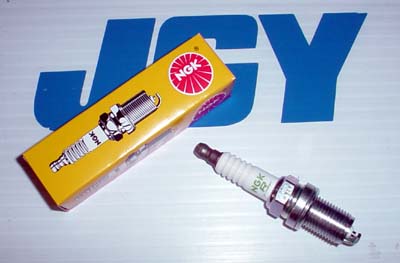 NGK Copper Spark Plugs #7
These plugs are recommended for turbo applications. Good quality plugs that are less expensive to replace.
Our price $3.50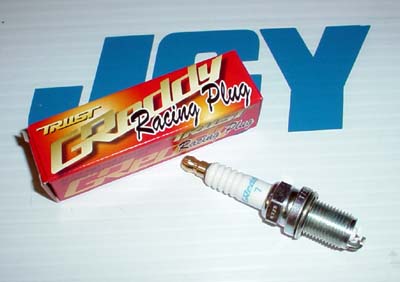 Greddy Iridium spark plugs #7.
These plugs are recommended for turbo applications.
List price - $19.50, Our price - $15.21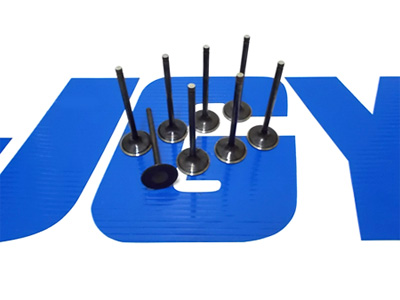 SR20DE and DET intake valves, factory size for DE and DET '91 to '98, OEM style - $8.99 each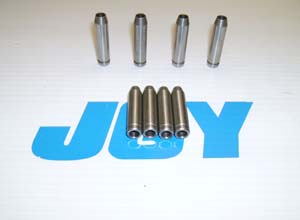 SR20DET and SR20DE intake valve guides - $3.99 each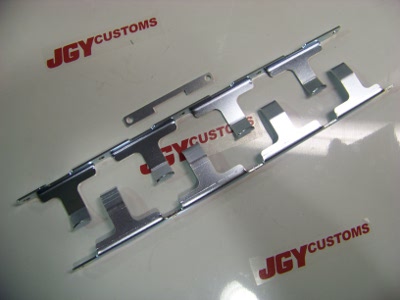 Tomei Rocker Arm Stoppers. $88.00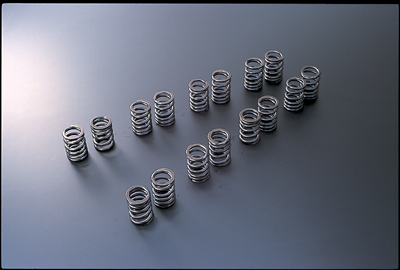 Tomei Type A Valve Springs for SR20DET. $228.00 - Call for special price.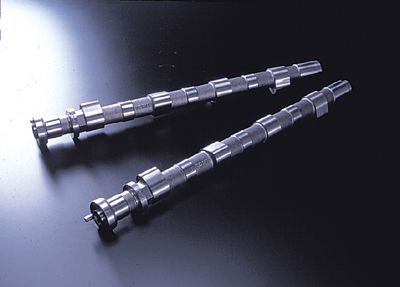 Tomei Type R cams for S13/14/15 DET. Both cams for $475. Call for special price!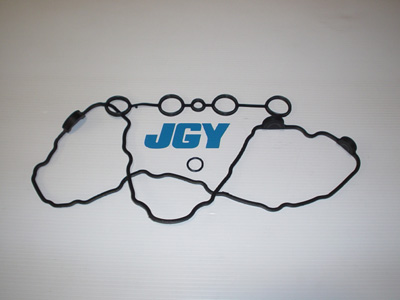 Factory S14 valve cover gasket - $35.00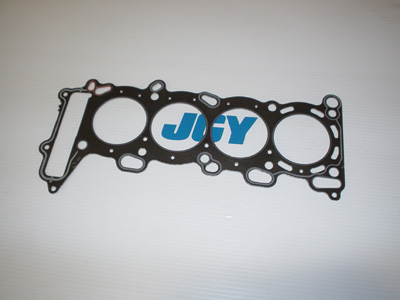 S14 factory DE and DET Head Gasket Kit up to 86.5mm pistons - $29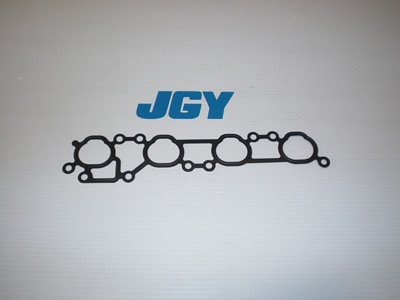 Factory S14 intake gasket - $15.00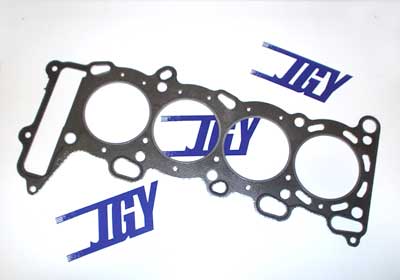 Factory DE and DET Head Gasket Kit up to 86.5mm pistons - $29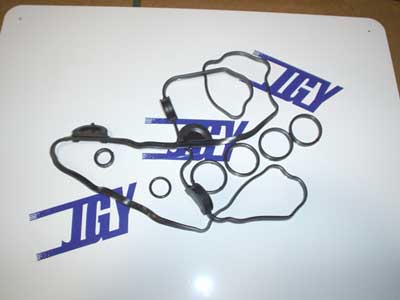 S13 DE and DET RWD Valve Cover Gasket Kit, includes even the spark plug washers - $35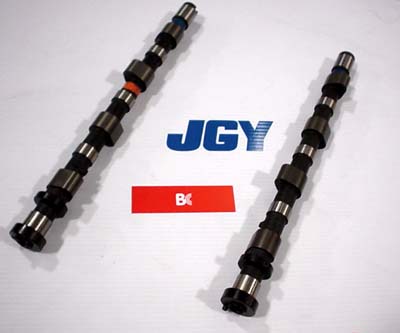 Brian Crower Cams for the S13/14

Stage 2
S13 Street/Strip Specification - $259
S14 Street/Strip Specification - $269
Plug and play application. Short duration for street (264), slight lope at idle. Excellent all purpose, OEM spring OK.
Stage 3
S13 Race Specification - $259
S14 Race Specification - $269
Longer duration profile for added rpm (272). Intended for fully built engine. Tuning and ECU mods recommended.


JWT Cams for SR20 Motor.
S3 .442" 260 Deg- $549
S4 .464" 266 Deg- $549
S5 .503" 281 Deg- $549
C1 .476" 264 Deg- $549
C2 .500" 275 Deg- $549
c3 .526" 285 Deg- $549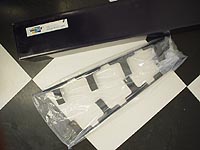 Greddy Rocker Arm Stoppers, allow you to rev higher than stock without risk of kicking off rocker arms. A common problem on SR20s. A finger rests above each of the eight rocker arms if they've begun to float and raise then they hit the finger and this keeps them from coming off their seat and causing catastrophic engine failure. - $58.50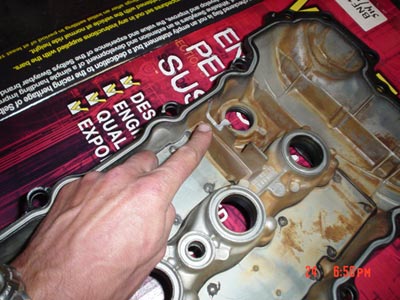 This is what you will need to do in some cases when installing your rocker arm stoppers.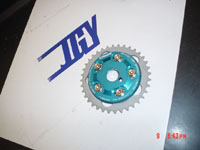 Greddy cam gears - These allow more adjustment than the JWT cam gears and are priced to sell $117
These allow the re-use of your spider gear for the crank angle sensor too!

SR20 head studs - $125
KA24DE head studs - $99.99