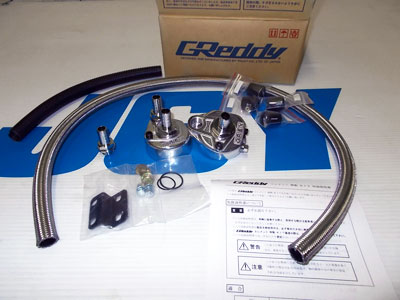 Greddy Universal Oil Filter Relocation Kit
Tired of trying to get your hands on your filter? Put it where you can get to it. Also has multiple fittings for turbo lines, oil coolers, oil gauges, etc.
We stock 2 different versions to fit most and all Nissans and Toyotas: $213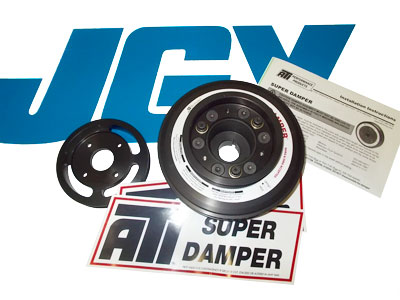 ATI RB26 R32 Super Damper (STRIP) 600-1000 HP, includes water pump pulley: $619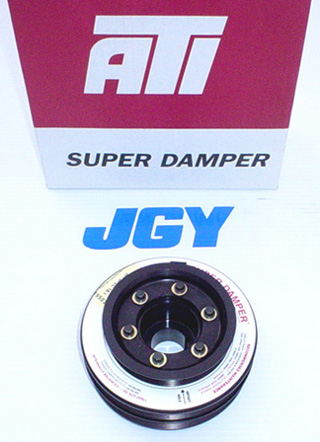 ATI Super Damper is designed exclusively for high RPM high performance engines. The ATI Damper will eliminate the harmful crankshaft vibrations which could lead to oil pump failure, timing belt failure, and bearing failure, thus prolonging the engine life. ATI Dampers are actually 2 dampers in one. There is an inner and outer damper bolted to a replaceable crank hub. Less vibration equals more power and torque at high rpm.

R33/34 RB26 (STREET) - $445
R33/34 RB26 (STRIP) 600+ HP - $619
R32 RB26 (STREET) - $445
R32 RB26 (STRIP) 600+ HP - $619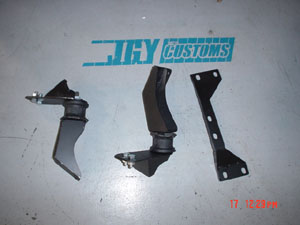 JGY's RB20 & RB25 Motor Mounts: $350
These are nice quality and priced to sell. It positions the motor in an excellent spot as well.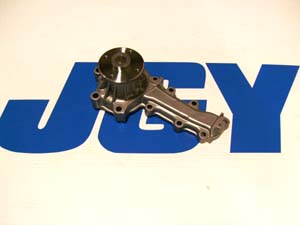 Nissan RB20 water pump: $70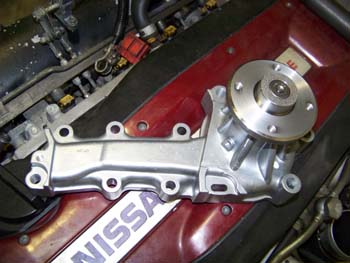 RB25 Water Pump: $89.00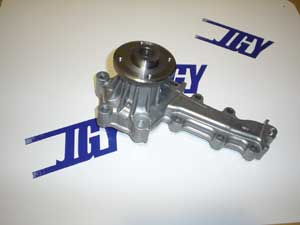 Nismo RB26 water pump: $245.08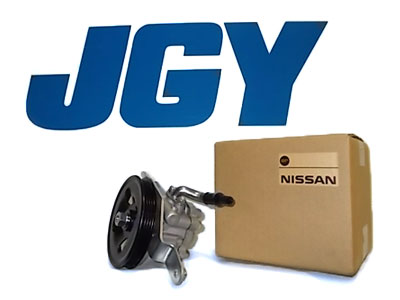 R33 RB26DETT power steering pump, new: $339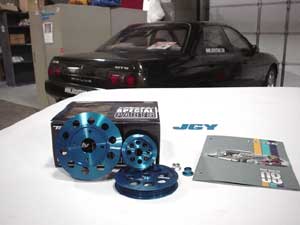 Greddy Pulley kit for RB26 R32, retail is $320;
Our Price: $call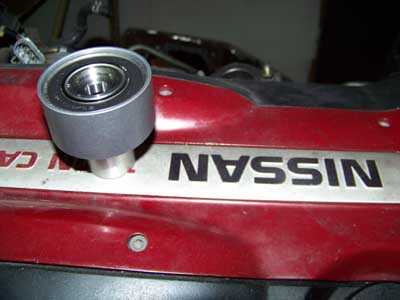 RB Timing Idler pulley: $37.00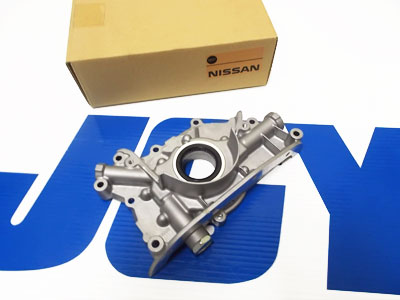 Oil pump and cover for RB26 and RB25: $199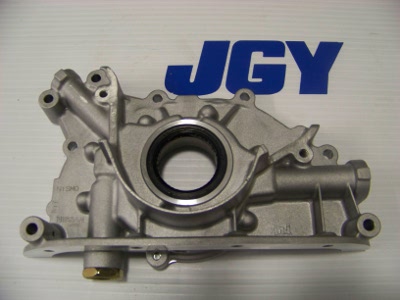 Nismo oil pump for RB26, Good up to 8000 rpms: $1049.00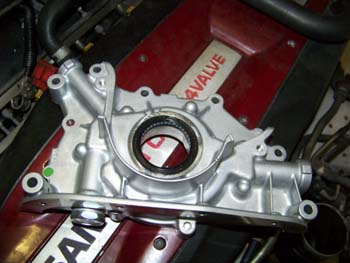 RB20 Oil Pump: $181.20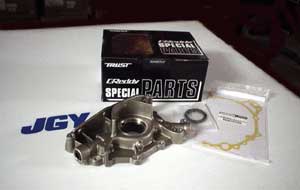 Greddy Oil Pump for RB26, retail is 1250.00;
Our Price: $call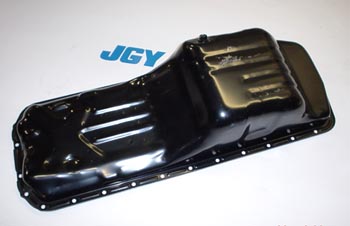 RB25DET Oil Pan (You'll need this for your 26DETT swap): $220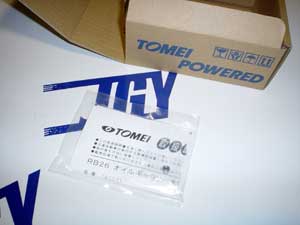 RB26 Tomei Oil Restrictors - restricts too much oil from going into the head: $15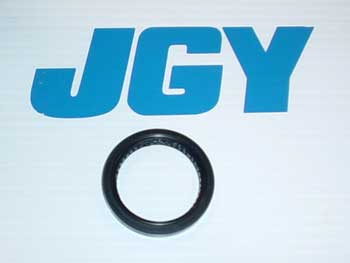 Front Oil Seal for RB26 - OEM: $4.00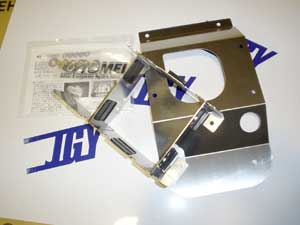 RB26 Tomei Sump Baffle Plate - keeps oil in the oil pan during high speeds and/or drifting: $229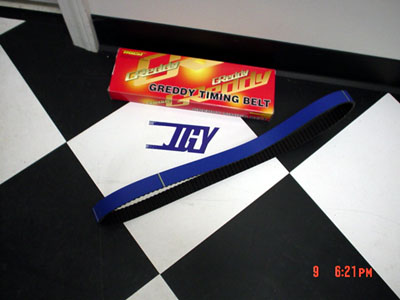 Greddy RB26DETT, RB25DE(T), and RB20DE(T) Extreme Timing Belt
List Price $132
Our Price: $call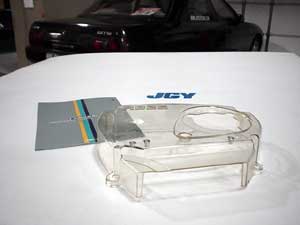 Greddy RB26 timing belt cover, retail is $80;
Our Price: $call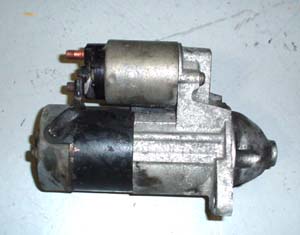 RB25 refurbished starter: $150.00
with exchange of old starter.