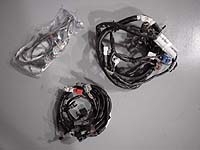 B14 SE-R Harness, needed when swapping from a 1.6 to a 2.0, 3 pieces - $449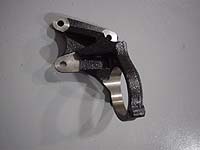 Axle Carrier Bracket, needed when swapping from a 1.6 to a 2.0 - $135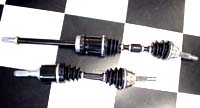 High performance for SR20, Specify year of car - $479
On an install of an SR motor into a 1.6L 4door '92 Texas car we had, we discovered some useful information. In the past, we've always just used a 91 to 93 se-r engine harness and changed nothing. Well, this car was different. On the se-r harness we used from a '91, it had a 3 wire plug that didn't fit anything under the dash. Oddly, the 1.6L car had an 8 wire plug not being used. The car didn't start. On the 3 wire plug, there was a white wire, a black with red stripe wire, and a blue with black stripe wire. On the 8 wire car plug, they were also there. We broke our rule and connected these wires. The car started. We opted to keep the factory plug in the car and use speaker terminal connectors to connect the 3 wires to the 3 wires. You can see what we did below.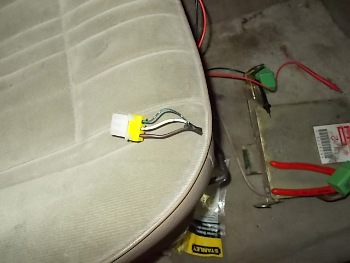 This is the plug we cut.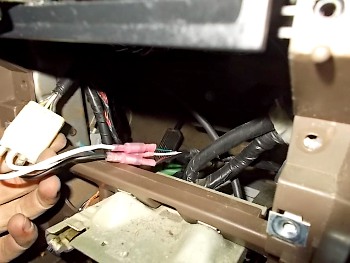 This is the plug we connected to.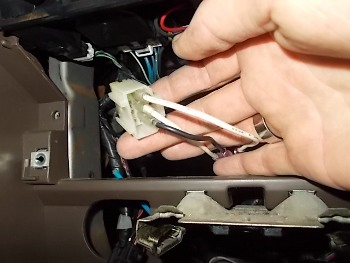 This is how we did it.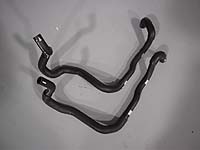 SE-r Heater Hoses, needed when swapping from a 1.6 to a 2.0. - $39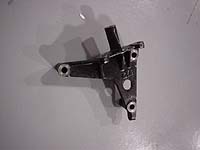 Passenger Side Bracket for motor mount, needed when swapping from a 1.6 to a 2.0. - $56
Here are some other parts you will need:

Stock Mounts or place racing upgrades
SE-R Transmission
SE-R Flywheel
SE-R Clutch
SE-R Radiator
Rear SE-R Mount Bracket
SE-R Computer or if Doing DET swap, JWT programmed ECU