Now available: Intercooler kits for BB DET's, newer style BB DET's, Aviner DET's, and the big dog...GTI-R - $799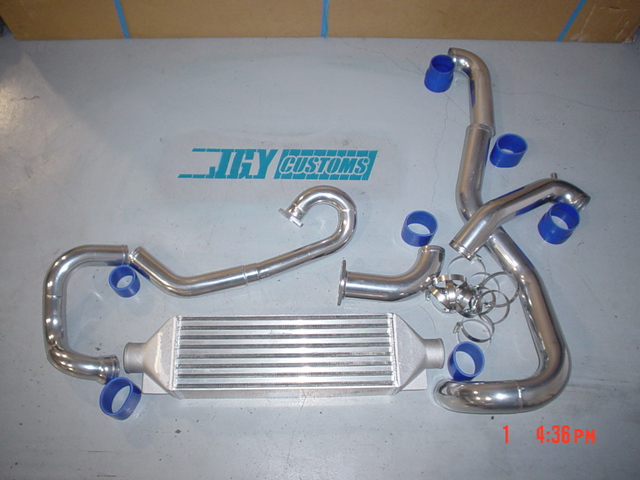 These kits are now in stock at JGYCustoms (Gti-R kit pictured, avinier/bluebird piping is slightly different)
The kits includes:
JGY Intercooler (Garrett core rated at 400HP) dimensions are 18in x 8 x 3in. The end tanks are 27inches total length. All Intercooler piping is mandrel bent, and TIG welded light weight aluminum.
All Intercooler piping ends are bead rolled to protect against clamp slippage and boost leaks.
Piping comes standard in satin brushed aluminum.
Includes all necessary Hi-temp silicon 4 Ply couplers, and stainless steel hose clamps.
Our kit includes the desired 2.5inch piping from the intercooler to the throttle bodies.
Here's the best part: If you buy the intercooler kit, we will weld your blow off valve flange for free.