JGY Dyno is a Mustang Dyno 1100SE

Our separate dyno building is equipped with the Mustang MD-1100-SE Dyno. The MD-1100-SE is designed to handle a wide range of vehicles from street cars, race cars, drag cars, motorcycles, ATV's to diesel trucks. With its 30" and 108" wide rollers, we can dyno dually trucks along with big rigs. The dyno has the capability of handling a max 2,000 HP with max speed of 255 mph.
The dyno is also equipped with an eddy current power absorber unit (PAU). The PAU allows us to put a load on the vehicle to simulate real-world driving for accurate tuning. The PAU also allows us to simulate drag strip conditions to give you 1/4 mile times. The dyno will monitor and record all aspects of the testing and results will be available for printout.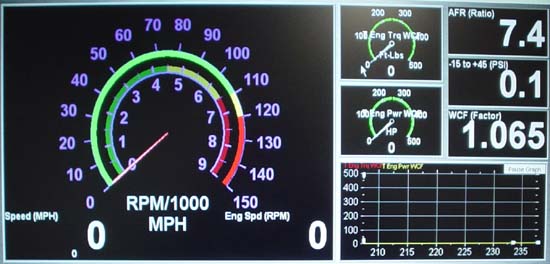 PRICING
$50 Speedometer check



$100 an hour for normal dyno (1 hour minimum) with no assistance from JGY, all tools to be provided by customer, JGY staff to help only with Mustang software and hookup of car to dyno



$150 an hour for diesel dyno (1 hour minimum)



$150 to rent it for each hour if you require JGY staff for tuning and wrenching, all laptops to be provided by customer. We suggest you bring your own tools. Add $50 for diesel. We will use what we have.



$175 to rent it for each hour if you require JGY staff for tuning and wrenching using JGY's computers/etc. Add $50 for diesel.




air/fuel ratio data collection is $25 an hour extra (not diesel)


Included with each dyno session, you will receive a printout of HP and Torque readings along with any other recordable aspects of your vehicle that you ask us to record, such as engine temperatures, intake temp, boost, etc.




Caution: Innovate wide bands are excellent tuning tools but sensitive. If you or your car breaks or ruins the 02 sensor, you buy it. Excessive water and flames in the exhaust can cause failure.




O2 sensors are available for $70, buy it and bring it each time and save $25 an hour


As a courtesy, we start the clock after we get the vehicle strapped to the dyno. Other places may not. We do. After it is strapped...time starts. You don't pay for strap time.




Want to rent the dyno for a day? Call to check pricing. Sometimes, it's as little as $500 for a Saturday.



We tune: Haltech, AEM, Greddy Emanage, Greddy Emanage Ulitimate, Apexi Power FC, FAST, EFI Live, Diablo Sport, BullyDog, and a few more. We can even make mechanical adjustments on JWT tunes to give you more power. Even domestic NA cars, most of the time we can gain you horsepower and torque when we use the wideband. Call us and ask...we may now tune that software and just haven't updated the website...we are busy tuning.
Above is Scottie Richards's F250 putting down 663ft/lbs of torque. He also ran the 1/4 mile on the dyno and had to back out because of a slipping clutch and still ran a 14.3 at just 60mph at the trap. He's from Bland and loves Black Ice!
Above is Jake's beast putting down about 880ft/lbs of torque...and it's not a truck, it's a '93 Fox body making more power than ours does.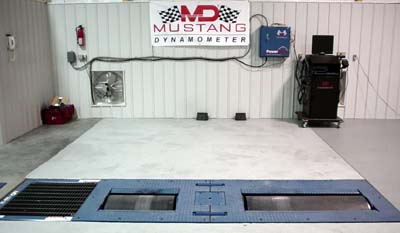 The dyno schedule will be Monday - Friday 9am - 6pm. We do encourage that you call to schedule an appointment, but unscheduled drive ups are welcome. We also offer after-hours dyno sessions including Saturdays and Sundays. Please inquire by calling us.




Click here for videos and some results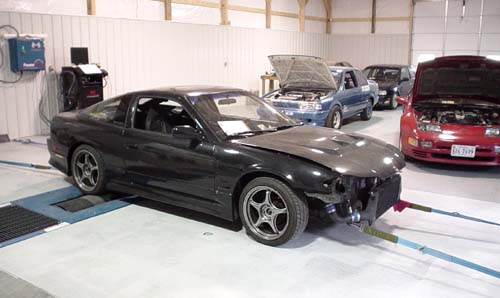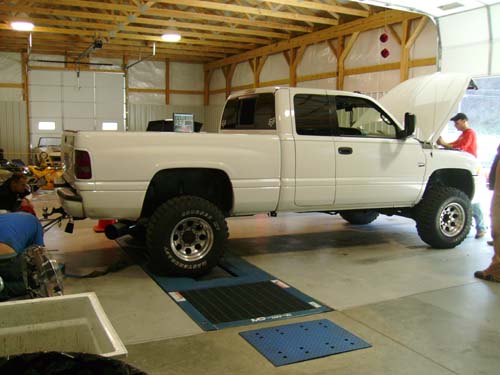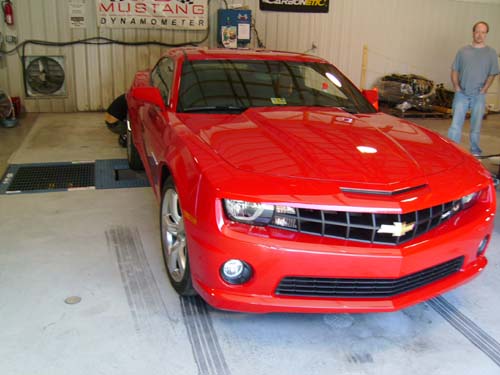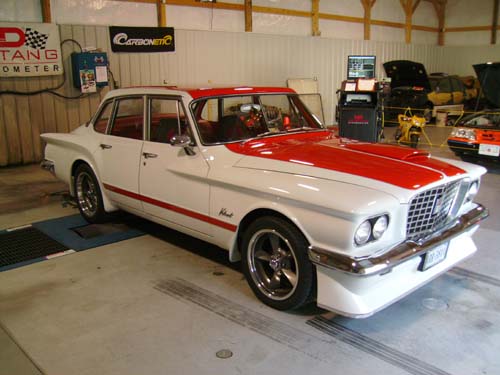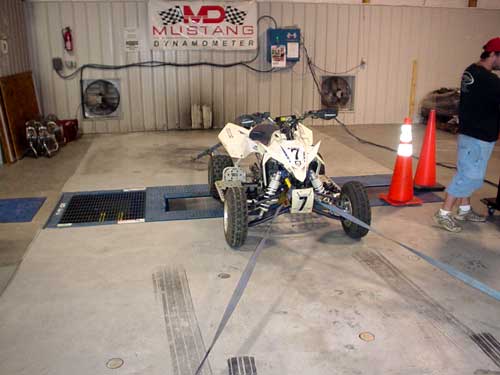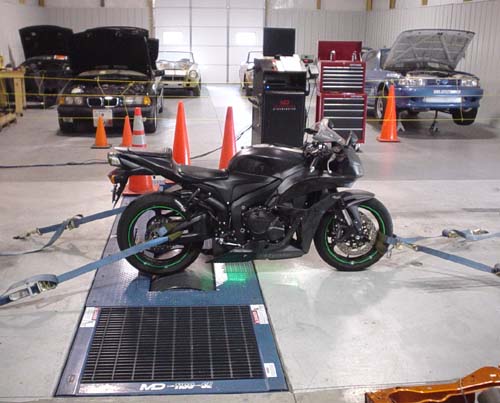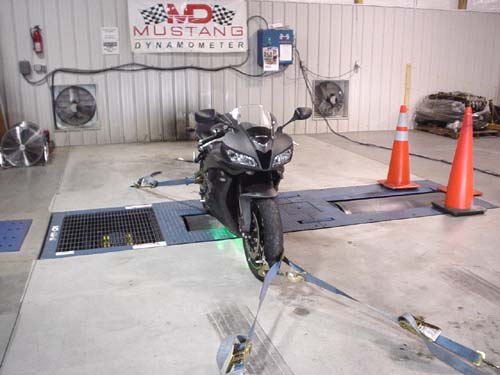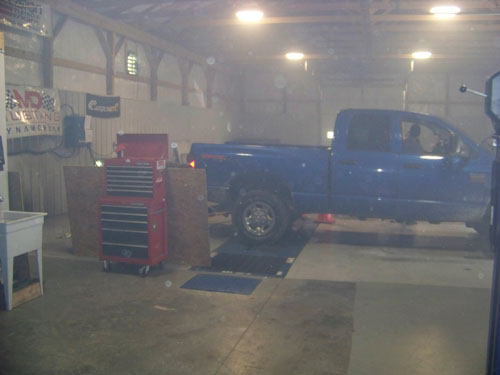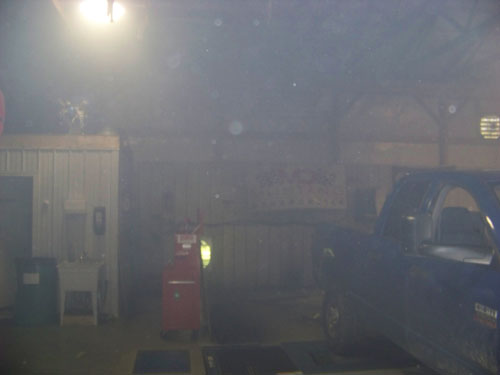 This Diesel broke 1000 tq and completely filled the room with smoke!!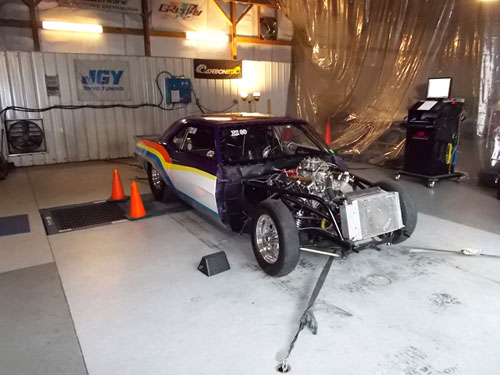 Tony Ward's 69 Camaro Drag Car

VA Tech College of Engineering students put their electric bike on JGY Dyno for a series of tests