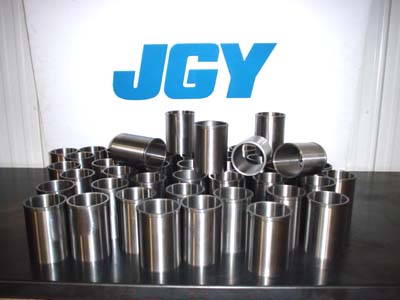 Now available from JGY
JGY-Sleeves for all SR's

After years of using other manufacturers' sleeves during many of our SR builds, we had enough. Many of the competitors' sleeves have some good features and some have some good price points. But all of them lacked in one aspect or another. Not one set had all the features that we wanted and needed to build some of the best SR's out there. We decided to design our own with all the features that the world's best SR sleeves need... and at a price point that can't be beat!
Some of the published features are: cast iron with chromoly alloy (enables greater density), features that ensure piston rings seat and seal, true density throughout, outer diameter of 95mm, 98mm over hanging top lip, 85.5mm inner diameter.
This enables the engine builder to choose from a piston size of 85.5mm (smaller than stock) up to a 94mm size. (we suggest no larger than a 91mm due to the constraints of the SR block and not our sleeves even though some engine builders go larger). Notice in the photos on the right how the lip of each sleeve actually overlaps the adjacent sleeve so that when you do a finish on the block surface, you actually can achieve a greater block to head sealing surface than factory...thus, enabling you to bore larger than in the past using the *other guys* sleeves.
If you are considering sleeves for your SR, whether it be for strength, longevity, or to increase the bore safely past what a stock SR can hold, it's an easy choice to use JGY-Sleeves... designed and used by the top SR builders out there.
Also available to customers that may have only damaged one cylinder
$63.60 per sleeve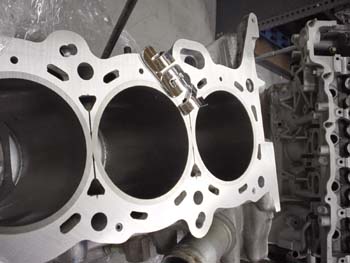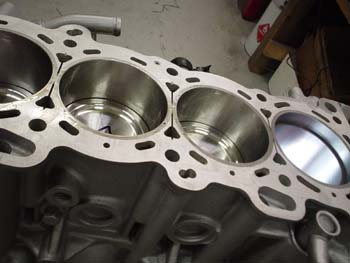 Photos of JGY-Sleeves installed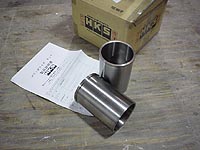 HKS Cylinder Sleeves, recommended for motors that are using larger then 86.5mm pistons because cylinder walls get thin & weak... $516 (in STOCK)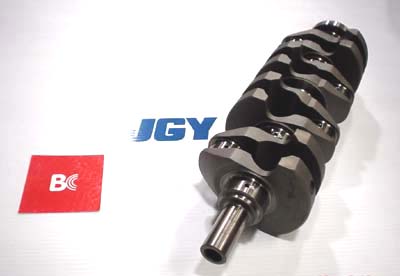 Now available from JGY, The Brian Crower billet steel crankshaft for the SR20DE(T). The BC crank can take you up to a 2.35L with a safe 90mm bore & 91mm stroke. - $1640
Add a set of BC Rods - $359 and a set of CP pistons - $519, then push it to the max!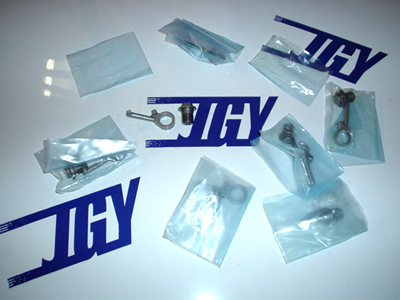 New factory oil squirters. Very, very cheap! - $29 each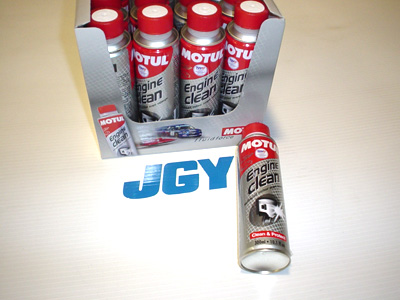 MOTUL Engine clean
Designed to be used in all types of Diesel and gasoline engines with injection or carburettor(s), with or without catalytic converter, using all kind of fuel. Effectively cleans dirtying and clogging which appear in the engine. The removed microparticles are then evacuated at the time of the oil drain. Provides a perfect lubrication during cleaning process.

-lowers the wear
-decreases oil and fuel consumption
-increases compressions on the same way on all the cylinders
-decreases exhaust pollutants emissions
-evacuates deposits, varnishes and other combustion residues from problem areas such as hydraulics, lifters or piston grooves and rings
-takes advantage of fresh oil which will fill engine after draining
-increases catalytic converter's lifetime

$16.99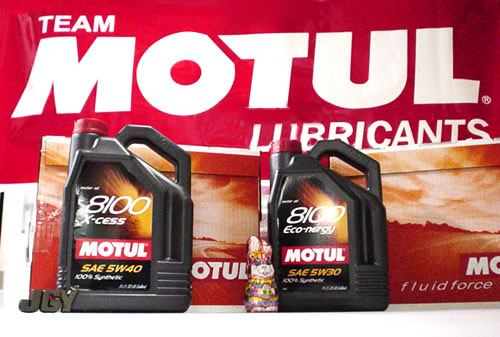 Motul Oils now available from JGY
Motul is one of the best oils on the market and is priced with the consumer in mind. We carry most of the popular viscosities. Motul is Group IV and Group V, which are the only 2 groups that are "synthetic". For example, Mobil1 is Group III, which is a base oil with enough additives to be called synthetic. Group IV and V oils are polymerized base oils. They "outperform in cold cranking performance simulators, have lower volatility and increased oxidation stability. The end result is reduced engine wear, decreased oil consumption and increased oil life." - DSport Magazine, issue 39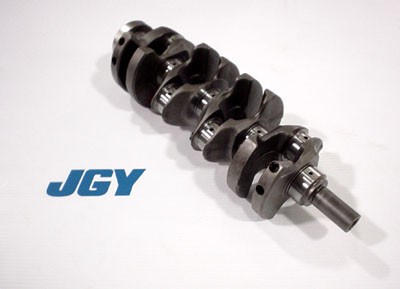 JGY now offers re-furbished cranks for DE & DET SR's $359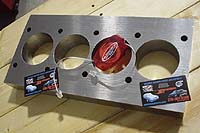 JGYCustoms now has an in-house torque plate exclusively for SR motors to be used when boring and honing out blocks. Please inquire for boring service.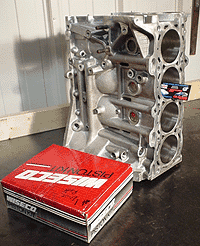 Boring with use of torque plate - $350
Boring with torque plate ensures that each cylinder is perpendicular with the ground and a true straight cylinder. Ship us a bare block with internals removed and we will bore it to your specifications using our torque plate and ship it back ready for installation of the internals.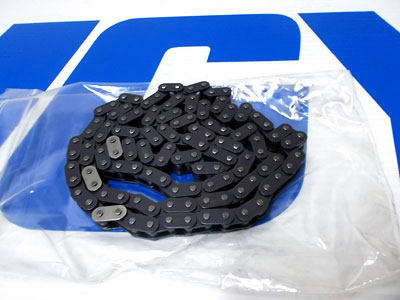 Timing Chain for SR20DE and DET; OEM; excellent - a must for all builds: $93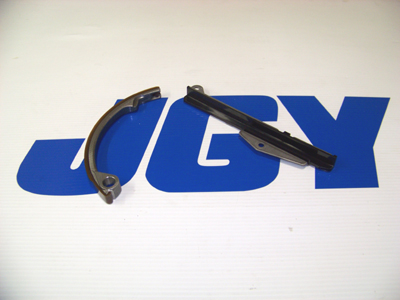 Timing Chain Guides for SRs: $91.31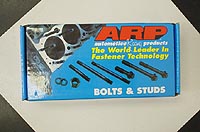 ARP SR20 Headstuds
When removing the head on a motor, it is wise to measure the head bolts as they stretch over time and may not be able to be reused. ARP head studs are the best on the market and are highly recommended for any SR build: $119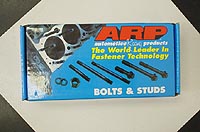 ARP Main Studs. Hold main caps around crank. Better than reusing 11 year old stock bolts: $99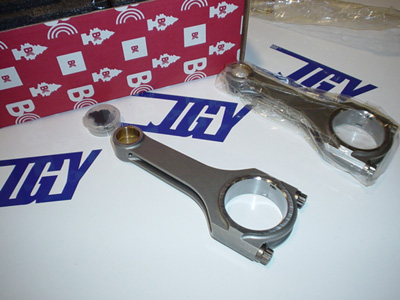 Now in stock Brian Crower Connecting Rods - Econo Series (Nissan SR20DE) H beam - (for use up to 700 hp): $356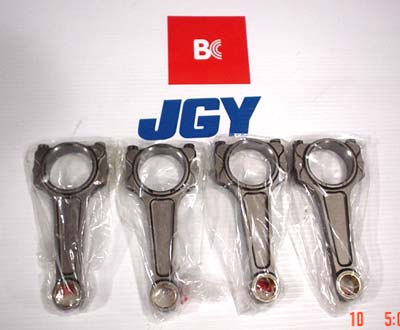 Brian Crower Manley SR20 I Beam Pro Rods Turbo Tuff 1000 + HP: $729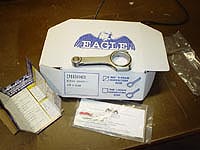 Eagle SR20 H Beam Rods: $359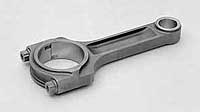 Brian Crower SR20: $799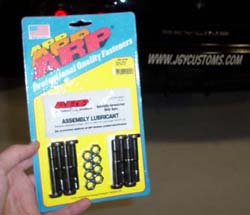 ARP rod bolts for SR20 rods, these are a nice upgrade for the factory rods or for aftermarket rods as well, in stock and priced at: $59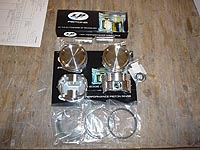 CP Pistons are available in different bores and compressions. Please specify when ordering. These are some of the best pistons on the market for SR motors. We deal very closely with CP and really enjoy their attention to detail and quality control. We can special order any size piston set for you... such as 12/1 compression with 92mm bore.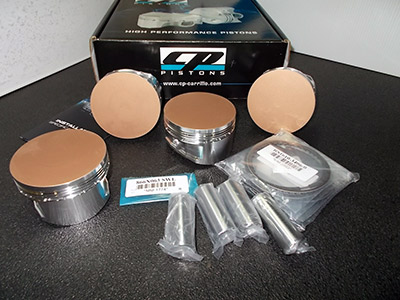 We also offer CP Pistons's ceramic top coating that further prevents detonation. Price is normally just around $20 a piston.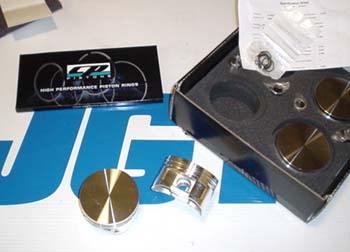 CP Pistons. 86mm with 11/1 compression. These are in stock for only: $519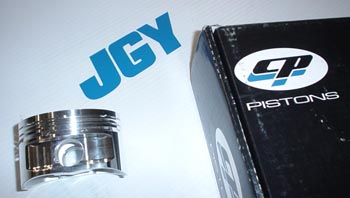 CP Pistons in various sizes 86mm, 86.5mm, 87mm, 8.5:1 compression (Can ship same day); All of our piston kits include 4 pistons, wrist pins, piston rings, and locking clips. Price per kit: $519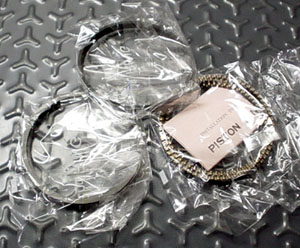 Piston ring set for all 4 pistons for SR20DE & T motors: $79 full set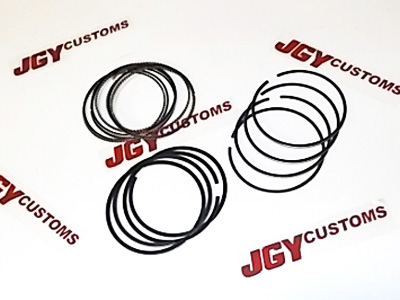 VVL Piston Rings
JGY Price: $62
(Do not fit normal DE's)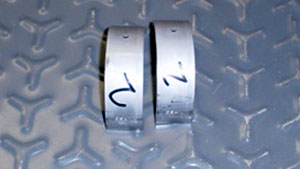 SR20 Rod Bearings all 8: $61.15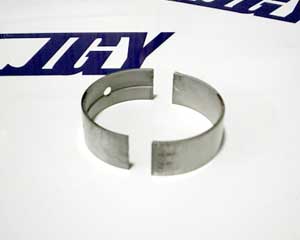 SR20 Main Bearings, all 5: $115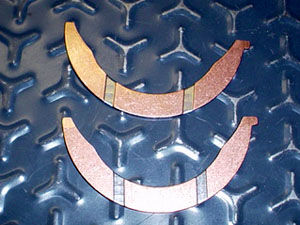 SR crank thrust bearing, both halves: $21.50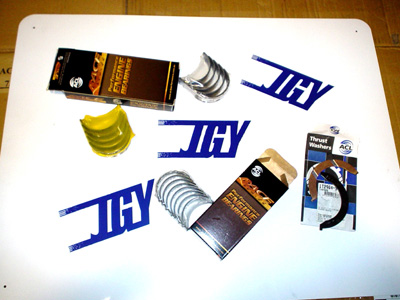 We stock ACL bearings for many applications
$38.75 - Race mains
$30.10 - Race rods
$5.00 - Race thrust