Click here for the JGY B14 Intake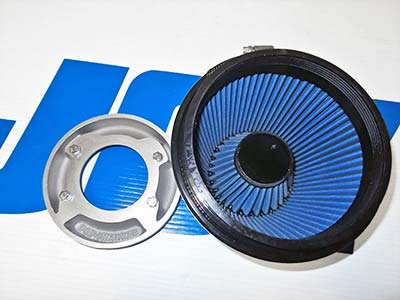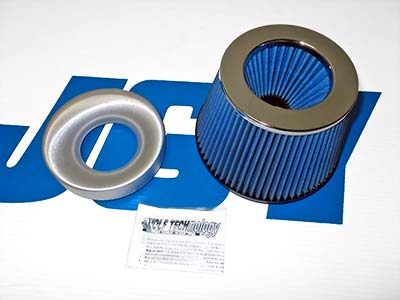 Jim Wolf Technology POP Charger (specifically for the 300zx MAF)
These are known for the power adding properties. By utilizing a special venturi inlet, it aids in adding power. It features a reusable/oilable low restriction air filter element as well. BONUS part is that if you are running a 300zx MAF, now you have the solution to the forever going problem - where to find a MAF adaptor plate... This kit includes the adaptor with built in venturi, clamp, bolts, and air filter.
JGY price: $110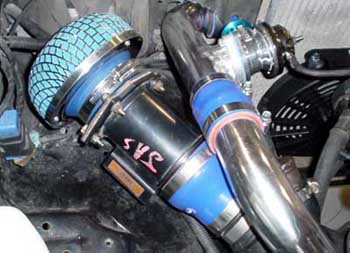 300ZX MAF, great for power upgrades above 250HP, we sell only real Nissan Z32 MAFs, they meter the air the best: $199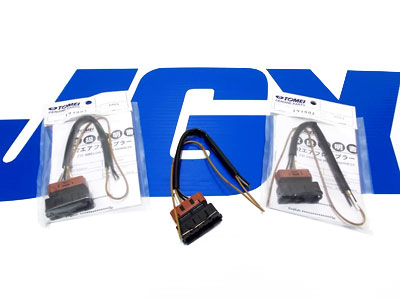 Tomei 300zx MAF Plug adaptor, great for any application running a Z32 MAF - $29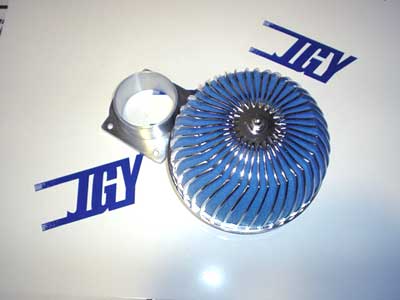 JGY air filter, $34 includes aluminum MAF adaptor plate for SR/KA/300zx MAFS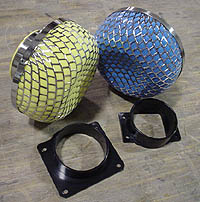 Foam filter kit with MAF adapter plate - $99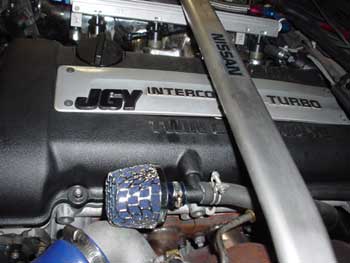 Little Air Filter: Great for valve cover, Available in blue or yellow - $5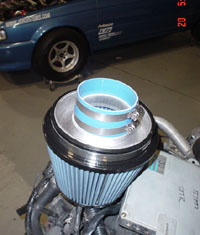 JWT Pop Charger for Ford Cobra MAF.
List Price - $165; Our Price - $110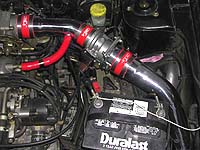 B14 Injen Race Cold Air Intake - $245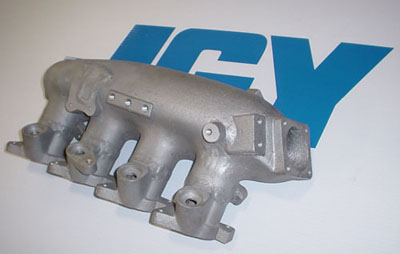 JGY Pro-Sport FWD manifold. Fits all SR20DE and SR20DET's with high port factory heads

Features include: huge intake collector, extra tapped/threaded ports for vacuum/boost fittings, allocation for factory throttle body, designed to work with factory fuel rail or JGY-fuel rail - $499

*the one pictured is the prototype, all for sale will include fuel rail mounting tabs and be machine semi-polished
With a GT3076 on the factory intake manifold, we could only do 20psi. This manifold let us go to 27psi. Click here for the dyno chart.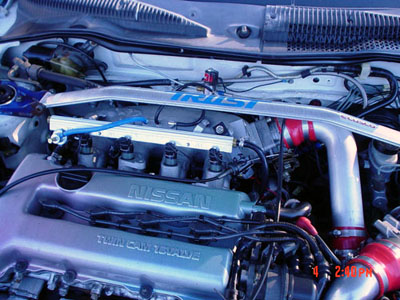 Here is our prototype fitted to our drag car. It allows the use of our intercooler kit without any modifications.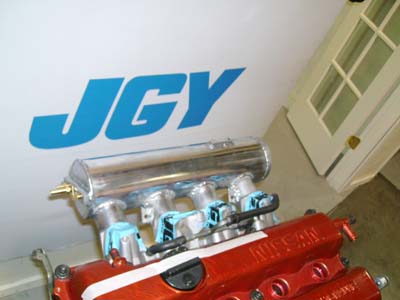 JGY Pro-Race FWD Intake $599, 2inch port matched large area runners, designed for big power at higher engine speed with peak torque in mind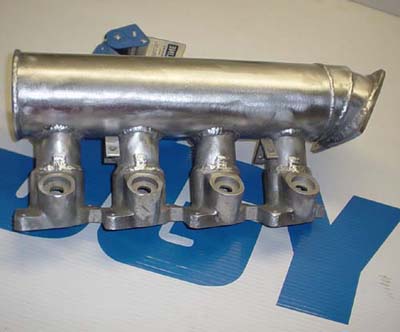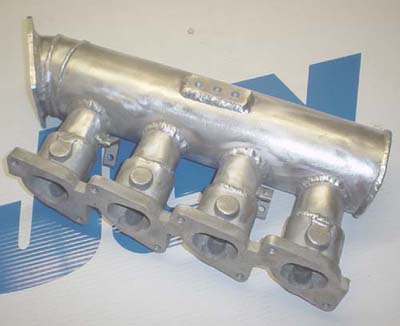 boost and vacuum ports are included with the fittings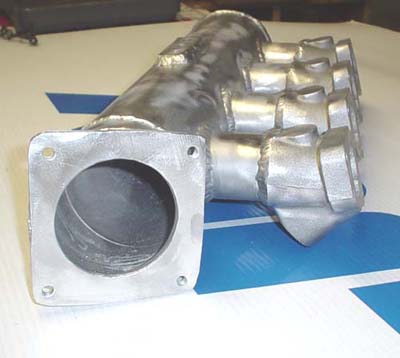 Custom flange for throttle body included with tapped ports and hardware (can also be made for factory TB) All intakes ship with flanges for top mount JGY rails and factory style rails.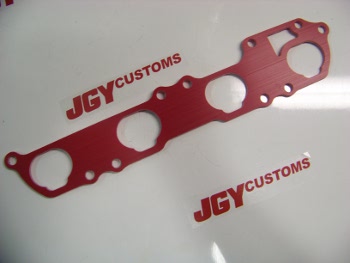 Sikky Thermalnator Intake Manifold Spacer for Low Port SR (B14 and second gen P10)
Thermalnator is a unique high temperature shielding gasket which replaces the stock intake manifold gasket. Thermalnator's cooling properties reduce heat by stopping metal to metal contact between the intake manifold and the engine block. By using a Thermalnator gasket, you will reduce the heat of the air entering your engine, making up to 5% more power. JGY price - $36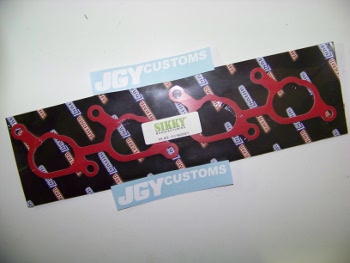 Sikky Thermalnator Intake Manifold Spacer for High Port SR (B13 and P10)
Thermalnator is a unique high temperature shielding gasket which replaces the stock intake manifold gasket. Thermalnator's cooling properties reduce heat by stopping metal to metal contact between the intake manifold and the engine block. By using a Thermalnator gasket, you will reduce the heat of the air entering your engine, making up to 5% more power. JGY price - $36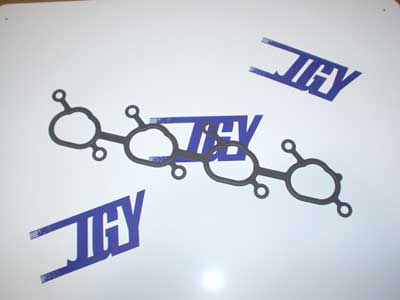 SR DE and DET High Port Intake Manifold Gasket - $15